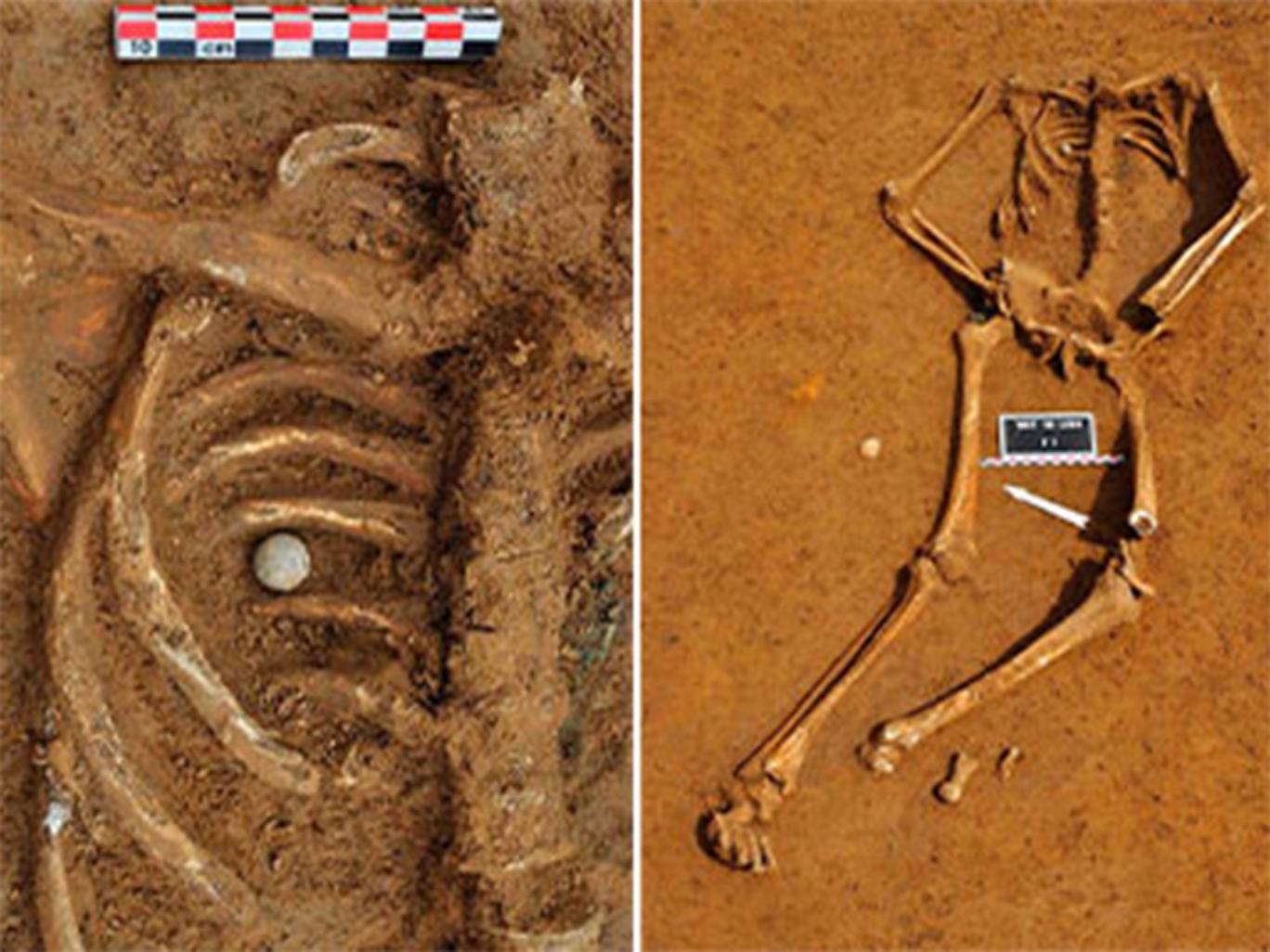 In 2012 a Belgian Archaeology team, led by Dominique Bosquet working on the site of the new car park behind the new underground visitor centre at Waterloo discovered a complete human skeleton, buried alone (his head was removed by the digger). It is the first known complete skeleton found at the battlefield as many of their bones were unearthed in the 1830's by companies wishing to grind the bones for fertiliser! This skeleton probably escaped because it was a rare lone burial.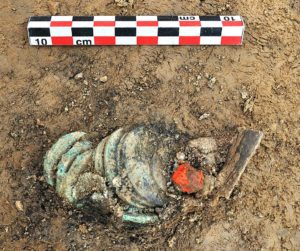 In early 1815, as a member of the Waterloo Association, I received news that although the skeleton had no identifiable remnants of uniform beyond a few red strands, it was clearly therefore a British or Hanoverian soldier. The body had French and German coins in its pocket and a metal spoon and small wooden box lying nearby with the initials 'C B'. Such initials left too many possibilities for identification.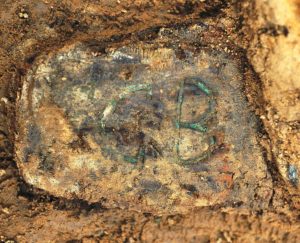 But then news arrived that there were actually three letters on the box 'F C B'. Armed with this information and the belief that the body had almost certainly been buried where he fell on the battlefield, probably by his comrades, this led me to believe that it was most likely to be a member of General Henry Clinton's Division which stood in this area in reserve for a considerable part of the battle and the German coins led me towards his King's German Legion troops.
Checking the records of the four battalions of KGL troops under his command, I was able to find only two soldiers who died at Waterloo with the initials 'F B' – no middle initials being recorded in the records. At this point I assumed that I would not be able to go beyond this point; until I discovered that one of them had been wounded and had died at Brussels in August 1815. This clearly could not be our man.
Therefore I suggested that in all probability (although we will never be 100% certain), that the skeleton was that of Private Friedrich Brandt, 2nd Line Battalion King's German Legion, whose records show was 23 years old when he died at Waterloo. His cause of death is obvious, from the lead musket ball still lying in his ribs on his right side, this would have punctured his lung at the least. Medical examination revealed that the skeleton had a curvature of the spine from Spina Bifida.
Friedrich's skeleton is now on display in the new Visitor Centre at the battle, which I do have mixed doubts about. However, he remains unnamed as the Belgian archaeologists will not agree that the box was 'definitely' belonging to the skeleton; although they offer no explanation why it was placed in the ground with the individual burial if it wasn't his property.
We will never be 100% certain, but when I ever visit the exhibition I always doff my cap to poor Friedrich.