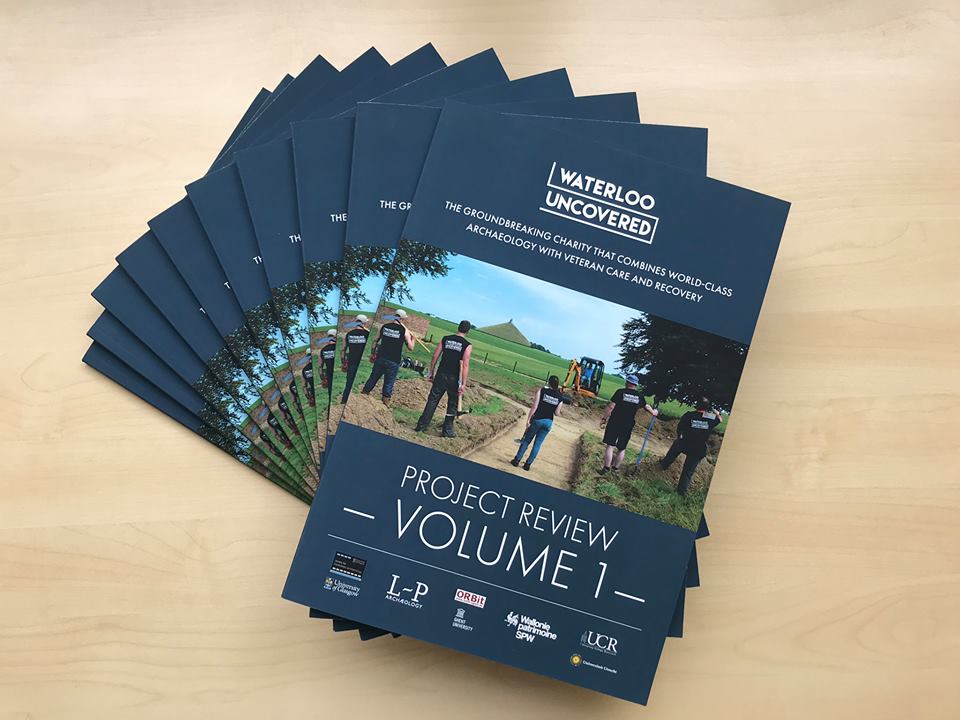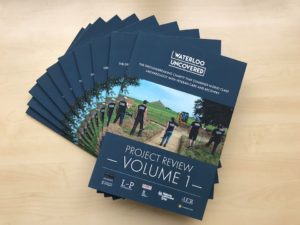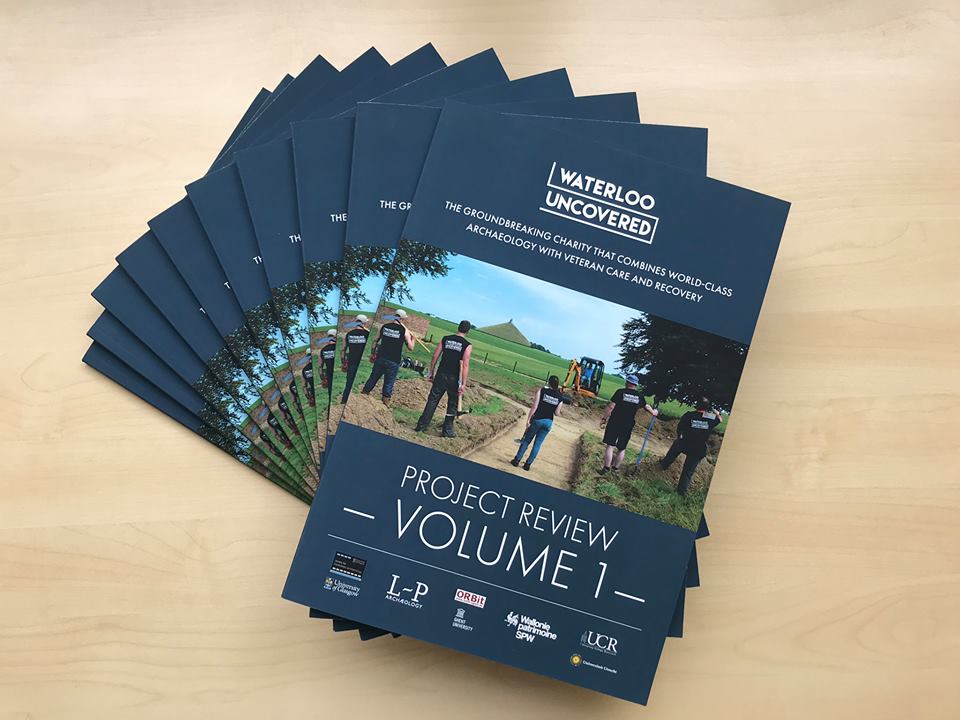 Volume 1 – Click here
Waterloo Uncovered, a project dear to my heart, giving veterans the opportunity to do some archaeology as a palliative therapy in their rehabilitation, has been working at Hougoumont in a dig for two weeks each year. I was lucky enough to join them on the dig last year for three days and it was a privilege to work with these veterans and to admire how well they work with the professionals and of course I got to meet my hero Phil Harding!
The work will continue until at least 2021 and they continue to search for funds and as part of this, the publicise their findings for free if you download it, or £12 of you order a hard copy. Volume 1 covers the digs for 2015/16 with very interesting interpretations of their findings. Future volumes will appear in due course.
Beyond information on all aspects of the project and the people involved, there is a good amount of archaeology and some interesting findings.
Some of the highlights to date are:
Investigation of the supposed burial site outside the south gate – no mass grave found – just one finger!
Exposing of the walls of the buildings in the north yard – found to be much larger than anticipated, restricting the access from the north gate into the main yard greatly.
Spent French balls (musket & a few canister) found inside the formal garden  near the east wall, possibly supporting the French claim of a break-in here.
Well worth buying a copy and helping a great cause at the same time!