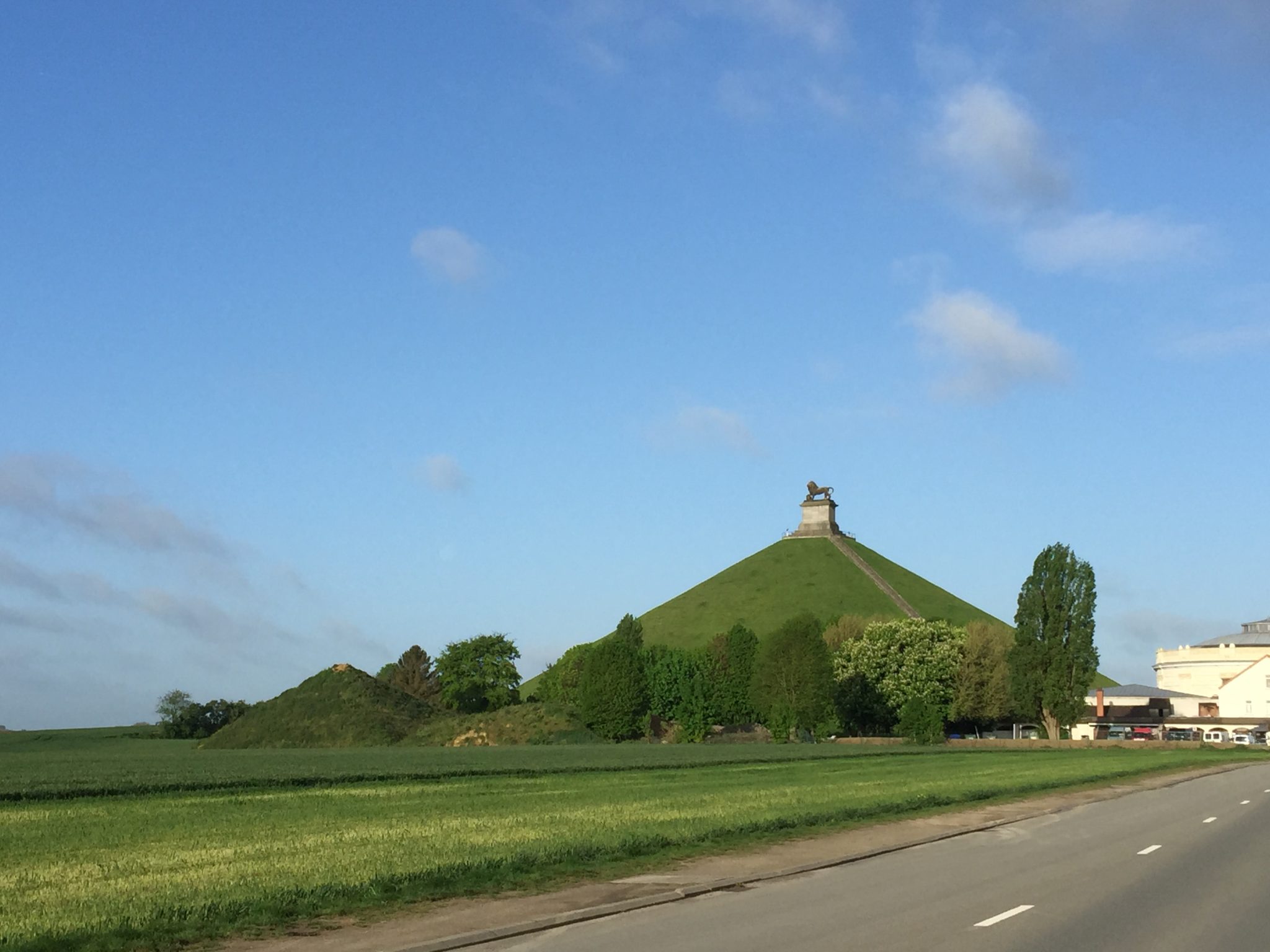 The Battlefield of Waterloo is in southern Belgium and is about a 2 1/2 hour drive from Calais (Chunnel or Ferry)
There has probably never been a better time to visit the Battlefield site of Waterloo, following the building of the new Visitor Centre and refurbishment of all of the major sites on the battlefield ready for the two hundredth anniversary celebrations in June of 2015.
But, firstly, one must realise that the battlefield actually lies some three miles south of the town of Waterloo and decisions on how to get there and where to stay, can be very important decisions for your enjoyment of the visit. This guide has been put together to help you make the right decisions for you.
As I describe the various places to visit I will give each address, opening times, prices etc.
Getting there
Being situated 23km from Brussels, and about 32km from Brussels International Airport, you have a number of options depending on how you have arrived and what mode of transport you wish to use.
By car
Location – Click on the Bing Map Above
For Satnav – Address for Battlefield is Route du Lion 315, Waterloo 1410, Belgium
Please note, that the Route du Lion is now permanently closed at the Lion Mound. Therefore it is best to approach towards the Battlefield Visitor Centre from the north west (from Braine l'Alleud) as the car park is on this side of the Lion Mound.
By Plane
Having arrived at Brussels Airport at Zaventem, you can either pick up a hire car, take a taxi or train to Waterloo.
If taking a taxi, it will cost about E35-40 each way and will take about 30 minutes except at peak periods for traffic around Brussels, when it could take double the time and double the cost! But a taxi for a group can be quite cost effective.
If by train, catch a train from the airport to Brussels Midi station. Here you can catch a train to Waterloo, which goes about ever hour for E5 each way, (if staying in the town) or Braine l'Alleud, (local trains hourly for E5 each way) if simply going to the battlefield for the day. It will cost about E10 to catch a taxi from either station to the Lion Mound.
By Train
Trains normally alight at Brussels Midi, from which you an easily transfer to a local train going to Waterloo or Braine l'Alleud every hour for about E5 each way.
By Bus
Catch the W Bus or the 365 Bus, both from Brussels. You can purchase a ticket off the driver
What To See
The New Battlefield Visitor Centre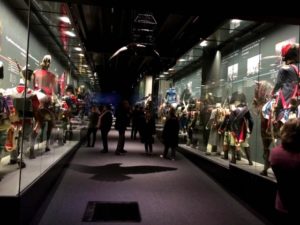 Allow 1-2 Hours
Opening times
26th March to 30th September:  9:30AM to 6:30PM
1st October to 25th March:  10:00AM to 6:00PM
Last entry 45 minutes before closing
Ticket Prices
Individual site tickets can be purchased, but it is highly recommended buying a group ticket
PASS 1815 (all inclusive)
WELLINGTON MUSEUM LAST HQ OF NAPOLEON MEMORIAL 1815 PANORAMA, LION'S MOUND WATERLOO XXL HOUGOUMONT FARM
22€